Wisconsin Early Season Goose Hunts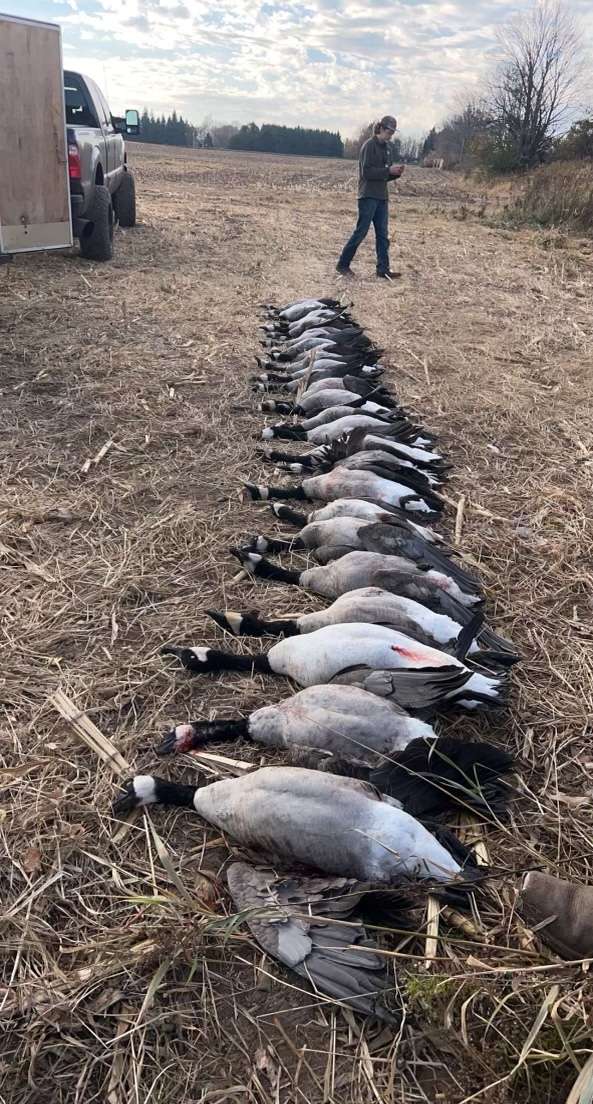 Wisconsin Details
Come hunt with us on our first hunts of the season for Canada Geese. These hunts take place in Central Wisconsin. This area is known for lots of agricultural fields and very low hunting pressure, making a great combination for hunting success! These hunts are primarily hunting feeds, moving daily to stay on the X. During this time period and this area our hunts are extremely successful! We are hunting out of A-frames and layout blinds. These are only morning hunts to allow us to scout in the evenings for the next days hunt.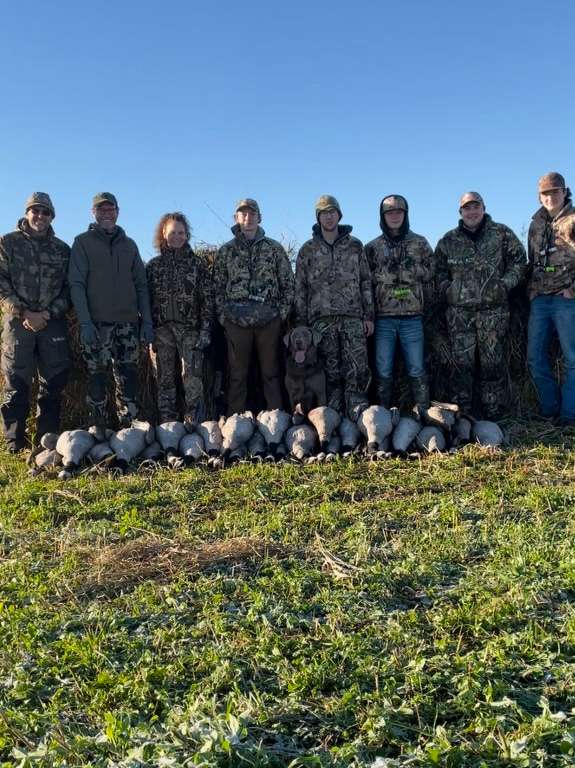 Wisconsin Hunt Info
Dates:
September 1st - October 29th
Rates:
$175 per hunter - per day
License:
Resident- $
Nonresident- $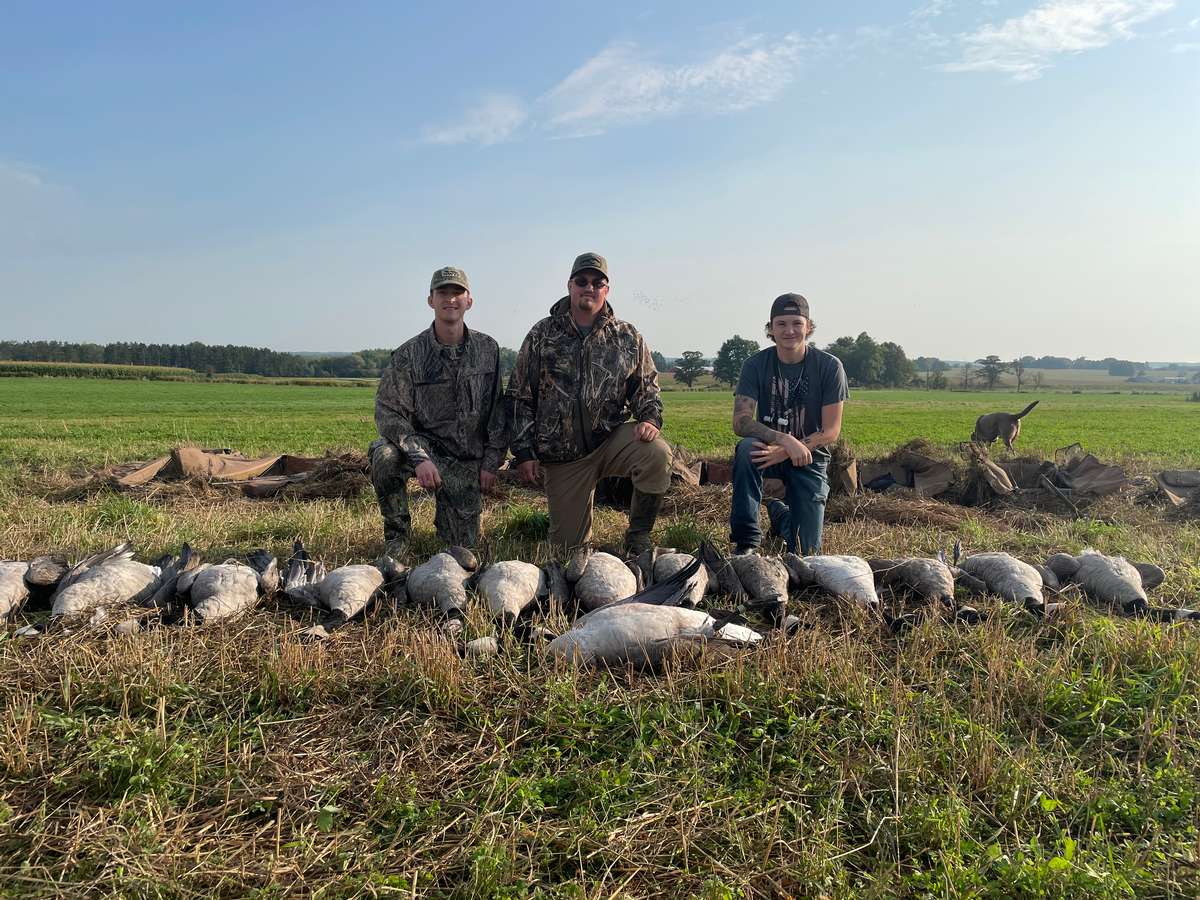 Our first hunts of the season are in Wisconsin. Central Wisconsin is a great area for Canada Goose hunting with larger numbers of resident geese and very low hunting pressure. This area also gets a lot of early migrating geese that show up from mid-September to mid-October. Most of the fields that we hunt will have 150-1500 geese feeding in them. This area is rich with agricultural fields, most of the fields we hunt this time of year are alfalfa, sweet corn, and silage fields. Your guide will meet you at a designated location in the morning, collect money, then head to the field. These hunts are primarily morning only hunts to allow time for guides to scout for the next day in the evening.