Canada Goose Hunts in Minnesota
Since as early as the 1880's Giant Canada geese weighing as much as twenty pounds and having a wingspan of 84 inches have been migrating to Rochester Minnesota, also known as, the Land of the Giants. Silver Lake is located right in the middle of Rochester, Minnesota, and had always been kept open from the coal-burning power plant. In 2008 the power plant was shut down meaning Silver Lake was no longer kept open for the geese. As late summer and early fall roll around these geese continue to migrate down south about 500 miles to other open bodies of water within the Rochester area regardless of Silver Lake is closed.
"Honker Hunting has never been better in many places, thanks in large part to the remarkable recovery of these large geese" - Phil Bourjaily from Ducks Unlimited.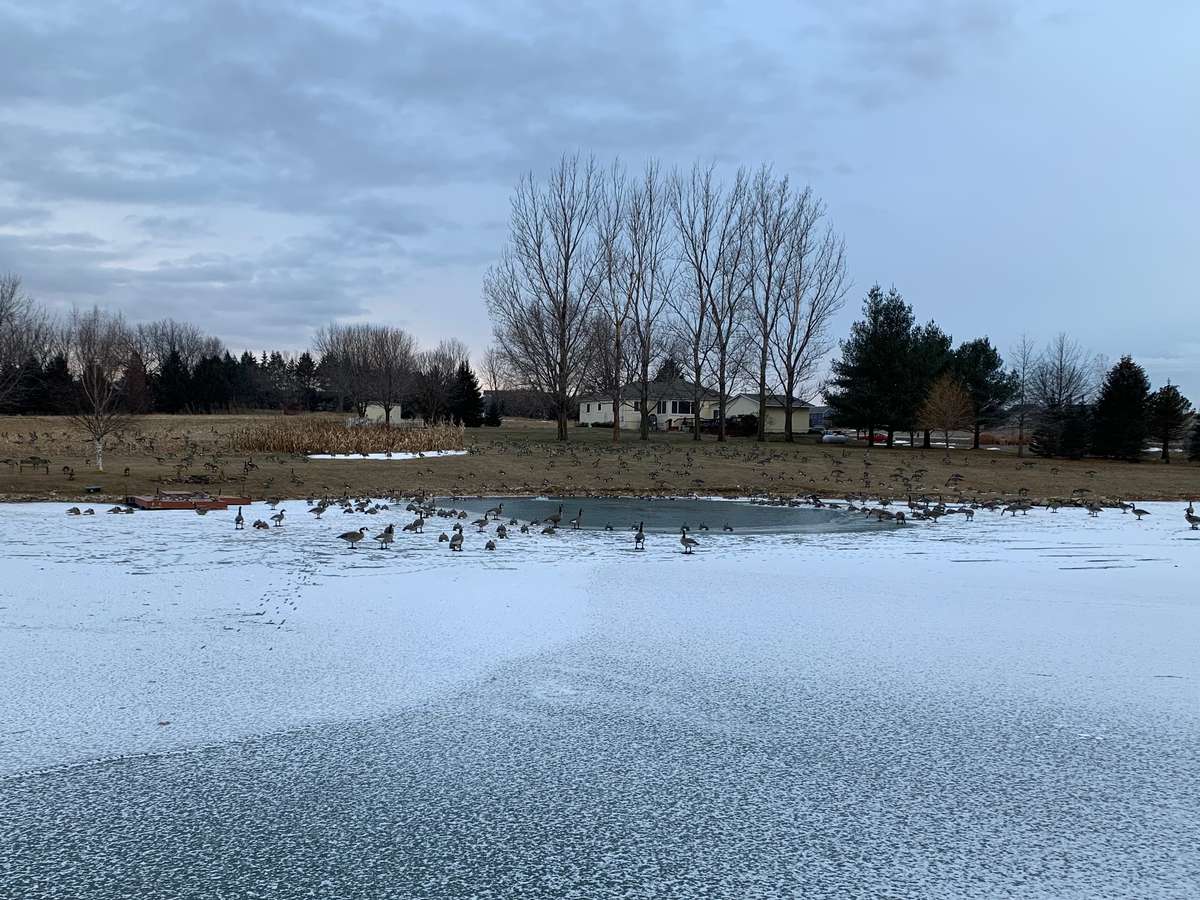 Why Hunt with Snow Country Outfitters?
When hunting with Snow Country Outfitters, all you will need to bring is your shells, license, gun, and any blind snacks you desire. You will be equipped with heaters and comfortable seats in both the A-Frames and the Pit Blinds. Rochester, MN is one of the best spots in the country to shoot big Canada Geese so by booking with Snow Country Outfitters, we will do everything we can in order to give you ample opportunity to harvest your limit of these giant geese.
What sets us apart?
Never use permanent decoy spreads
Multiple callers
Big decoy spreads (400 to 1,000 can be set out)
Morning & afternoon hunts
Only offer hunts during peak of the season to ensure hunter success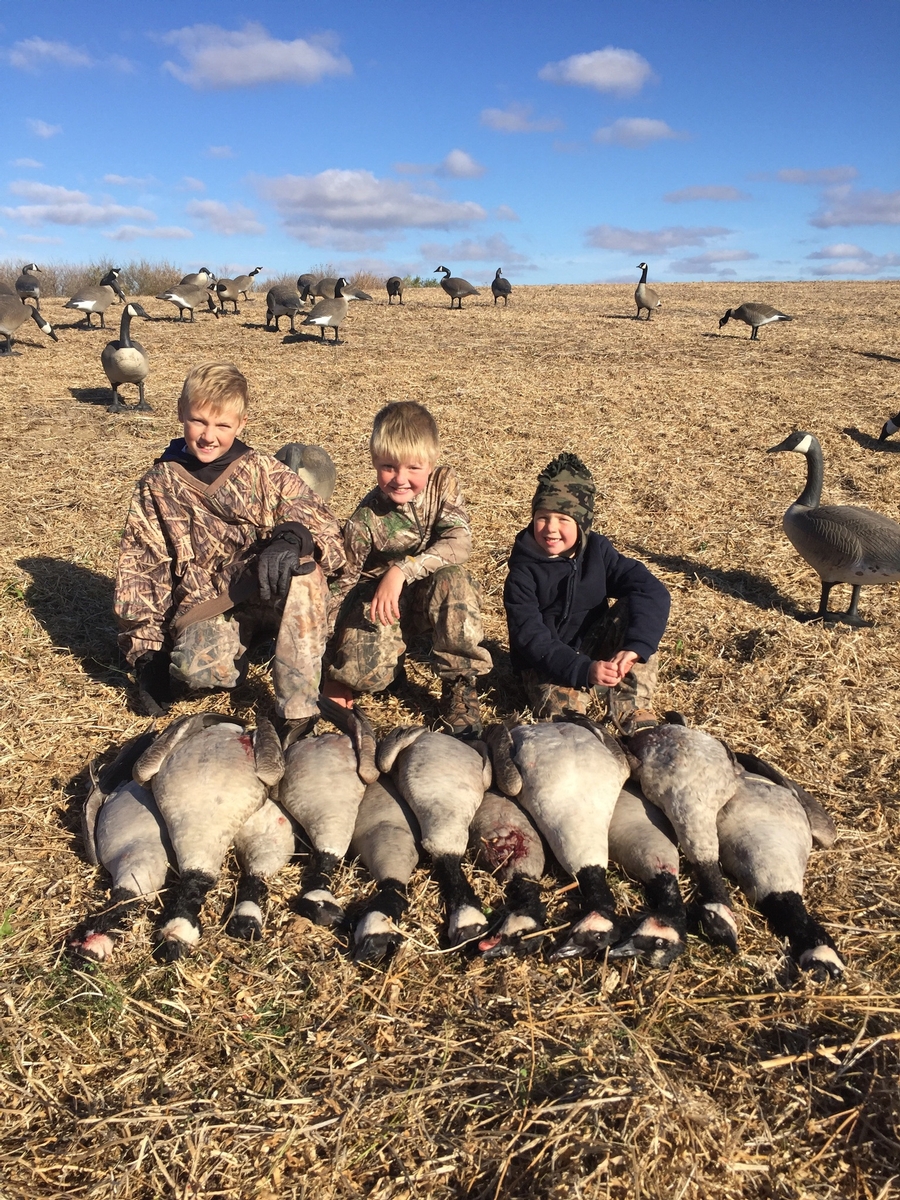 Minnesota Goose Hunt Details
Our Canada Goose hunts take place in Rochester, MN, the home of the Giant Canada Goose. Rochester is where the Giant Canada Geese were discovered in the early 30s and grew into a huge population. We hunt corn, bean, and alfalfa fields, along with a few pastures. Our hunts here take place in pits, A-frames, and layout blinds. We only offer hunts here for a small period during the peak of the season to ensure hunter success. Rochester is a big town with lots to do and lots of lodging options.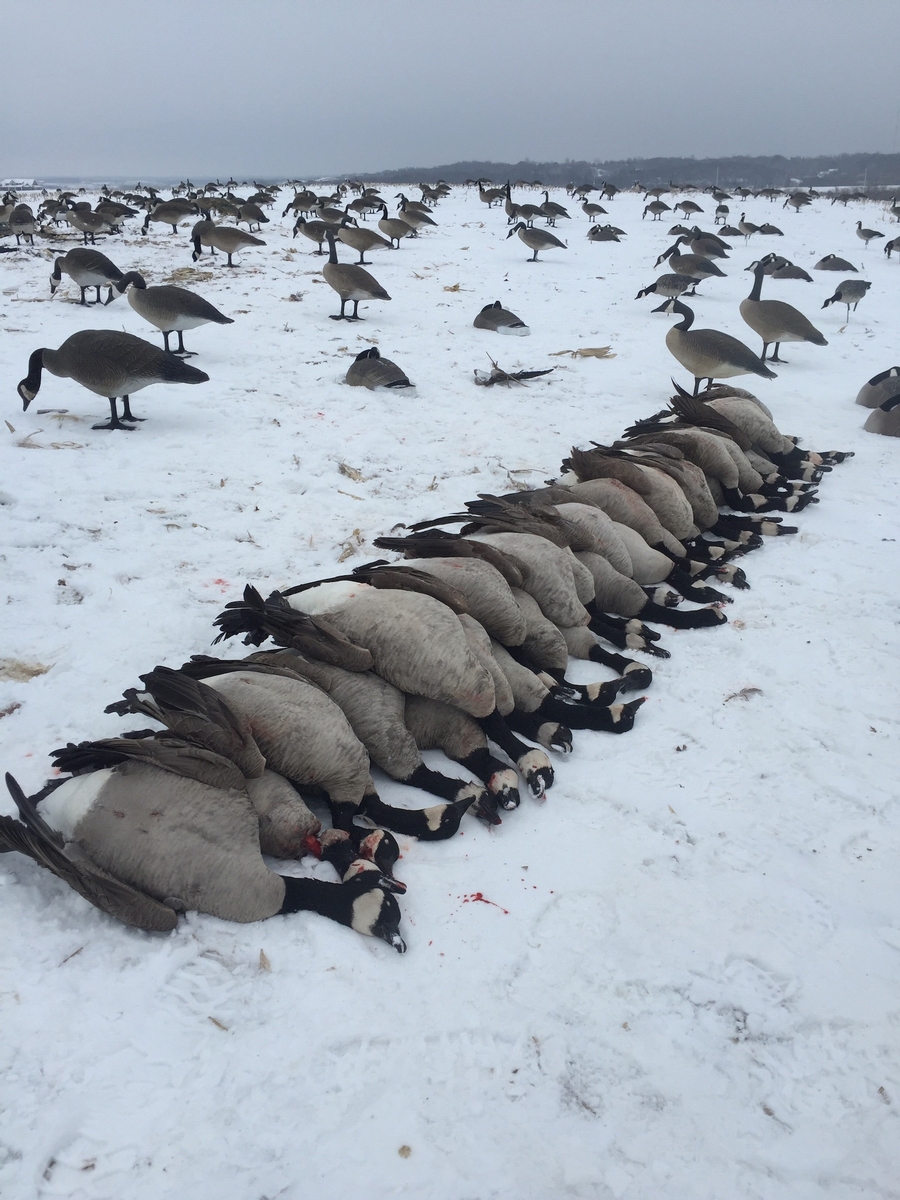 Minnesota Goose Hunting Season
DATES:
November 19, 2022 - December 18, 2022
RATES:
$150 per hunter - per day
$175 per hunter - per day in the Monster pit
LICENSE:
Resident- $43
Nonresident 3 day license- $76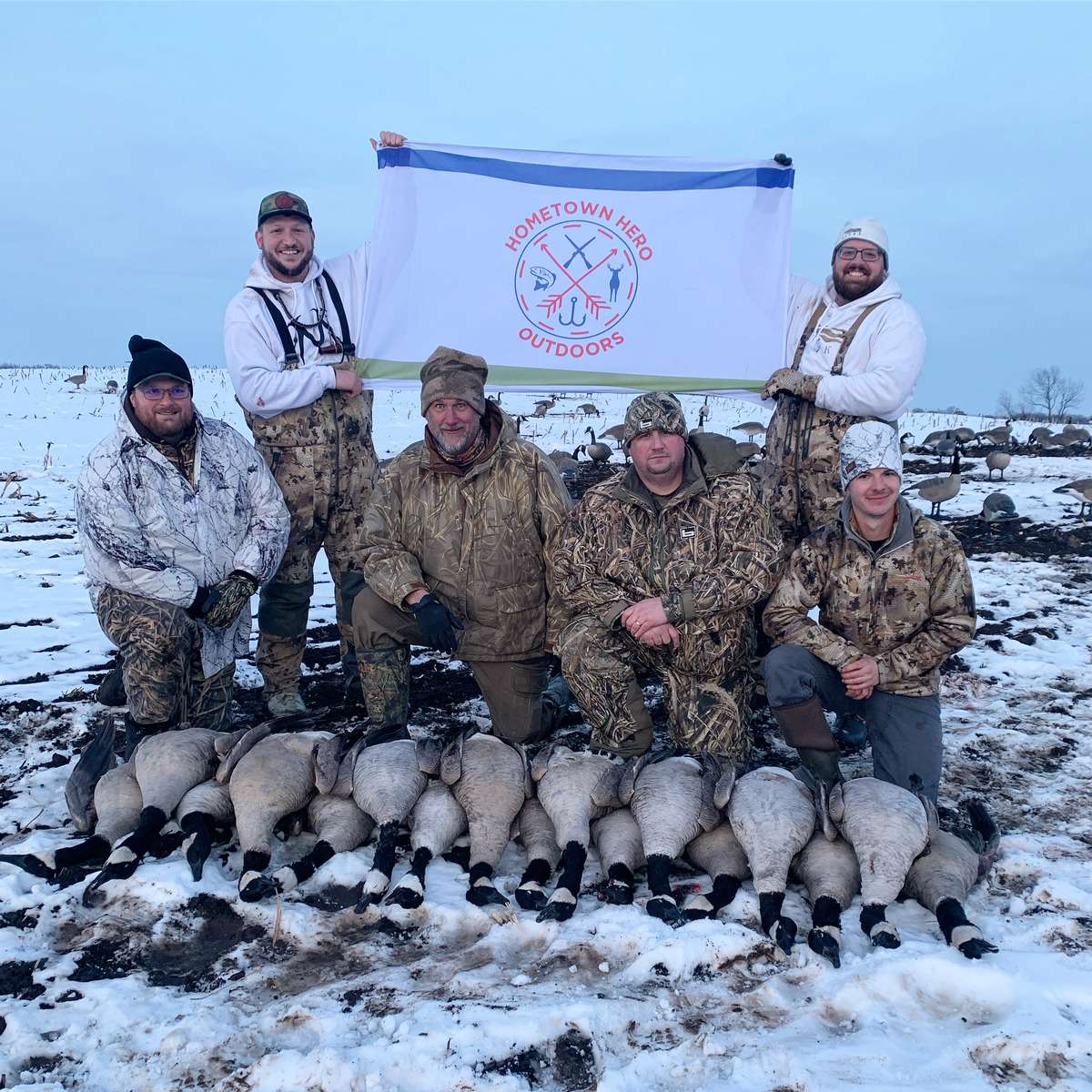 Typical Day in the Field
Weather plays a big role when it comes to hunting Canada Geese in Minnesota. Cloudy days are the ideal days to hunt Canada Geese, especially in the Rochester, MN area because these will be mostly traffic hunts and for this reason, we typically will hunt both mornings and afternoons.
You will be hunting under a good flight line of birds and will be set up to hunt out of an A-Frame Blind or a Pit Blind. When it comes to hunting traffic geese, we essentially will be trying to cut off the birds and convince them they want to feed in our field instead of the one they normally flock to. You can expect us to have multiple callers and you will see big spreads of decoys, as many as four hundred to one thousand set out.