Canada Goose Hunts in Minnesota
History of the Canadian Geese in Rochester, MN
For over 30 years the Giant Canada Goose was thought to be extinct. This is the world's largest wild goose. In 1947 a former Mayo Clinic patient donated 12 very large geese from Nebraska, and they were released in Silver Lake in Rochester, Minnesota. In 1962 Dr. Harold Hanson of the Illinois Natural History Study found a flock of 200 Giant Canada geese on Silver Lake in Rochester, Minnesota. Silver Lake is a man made lake located in downtown Rochester that a coal power plant would blow warm water discharge into. This kept the water warm enough to keep the water open in the winter. They trapped the birds and examined them, finding that the birds ranged in weight from 12-16 pounds. The biggest Giant on record was a 22 pound goose shot in Canada in the 1930's.
Nowadays Giant Canada geese are smaller than their ancestors weighing generally 10-14 pounds. This is due to cross-breeding with smaller subspecies of geese. After finding the flock of Giant geese in Rochester, efforts went underway throughout the Midwest to reestablish the Giant goose numbers. These efforts eventually turned those first 200 birds discovered into an estimated 3.6 million birds today in North America. Fast forward to today and Rochester gets multiple subspecies of Canada Geese into town. Giant Geese, Eastern Prairie Geese (Interior), and Lessors Geese. They migrate to town at different times of the season.
"Honker Hunting has never been better in many places, thanks in large part to the remarkable recovery of these large geese" - Phil Bourjaily from Ducks Unlimited.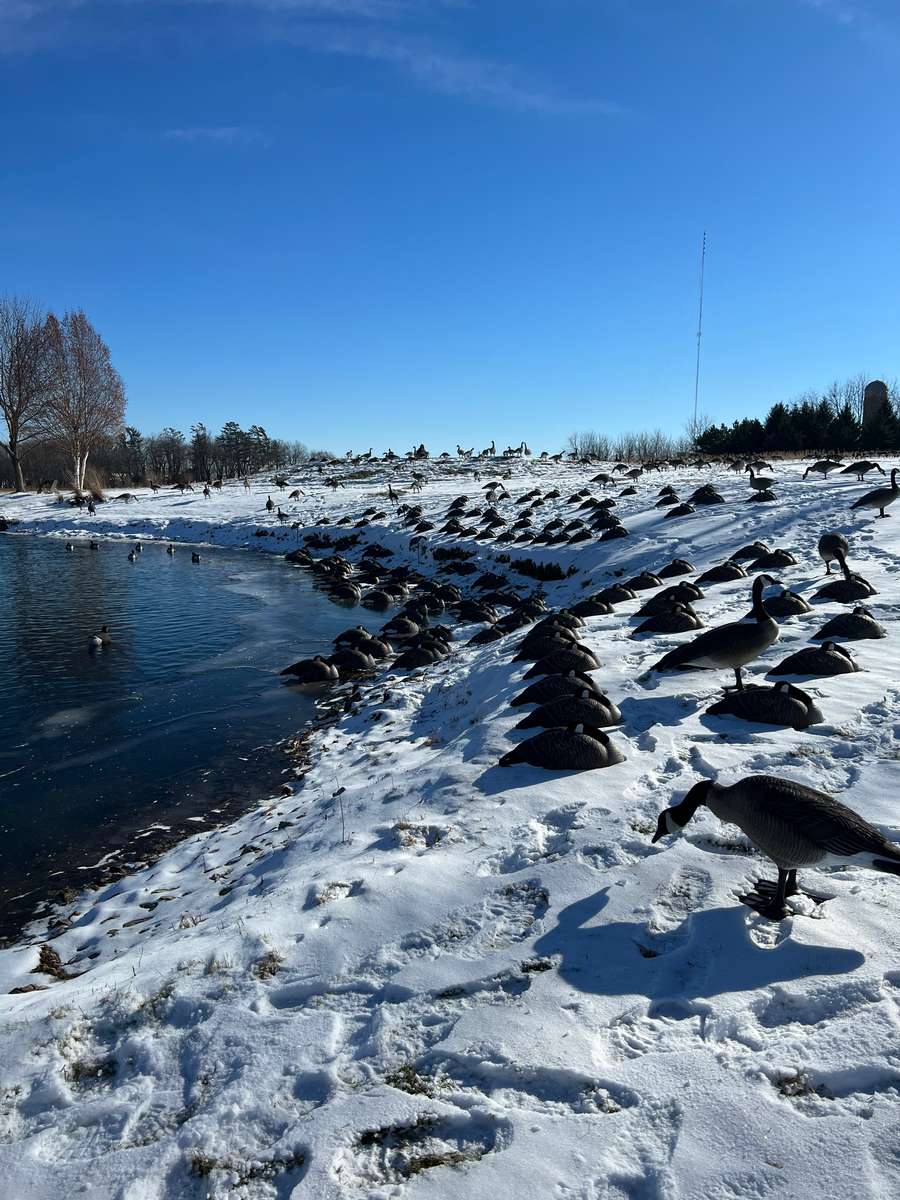 Why Hunt with Snow Country Outfitters?
When hunting with Snow Country Outfitters, all you will need to bring is your shells, license, gun, and any blind snacks you desire. You will be equipped with heaters and comfortable seats in both the A-Frames and the Pit Blinds. Rochester, MN is one of the best spots in the country to shoot big Canada Geese so by booking with Snow Country Outfitters, we will do everything we can in order to give you ample opportunity to harvest your limit of these giant geese.
What sets us apart?
Never use permanent decoy spreads
Multiple callers
Big decoy spreads (400 to 1,000 can be set out)
Morning & afternoon hunts
Only offer hunts during peak of the season to ensure hunter success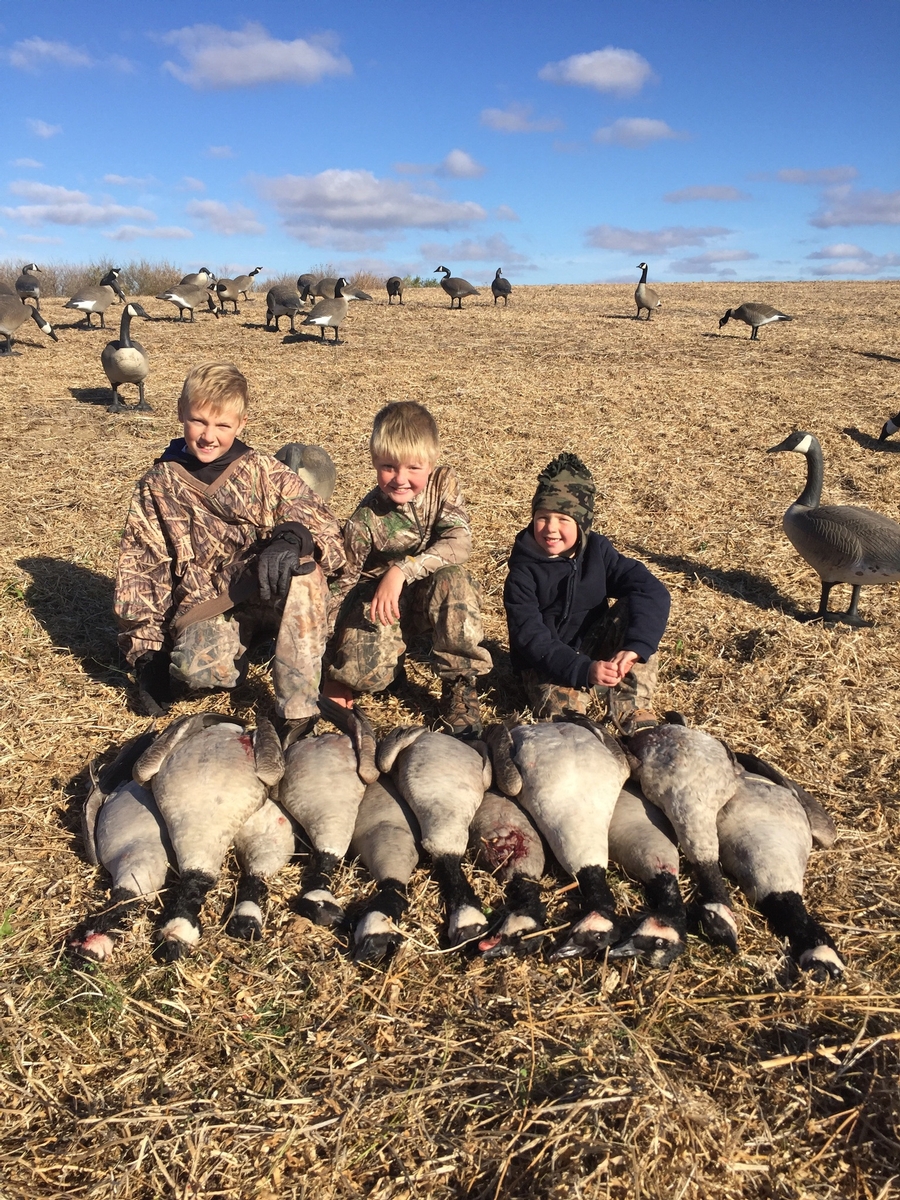 Minnesota Goose Hunt Details
Our Canada Goose hunts take place in Rochester, MN, the home of the Giant Canada Goose. Rochester is where the Giant Canada Geese were discovered in the early 30s and grew into a huge population. We hunt corn, bean, and alfalfa fields, along with a few pastures. Our hunts here take place in pits, A-frames, and layout blinds. We only offer hunts here for a small period during the peak of the season to ensure hunter success. Rochester is a big town with lots to do and lots of lodging options.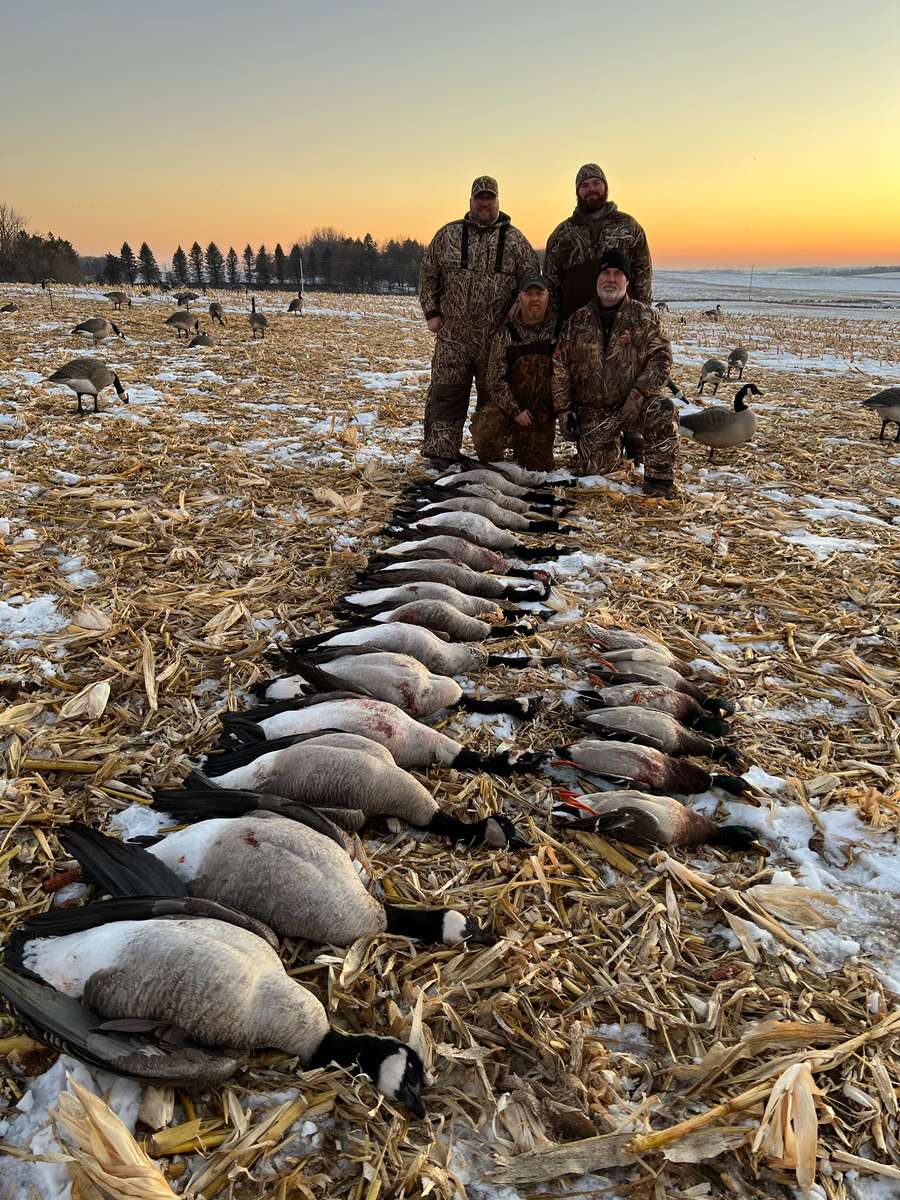 Minnesota Goose Hunting Season
DATES:
November 11th- December 17th 2023
RATES:
$150 per hunter - per day
LICENSE:
Resident- $43
Nonresident 3 day license- $76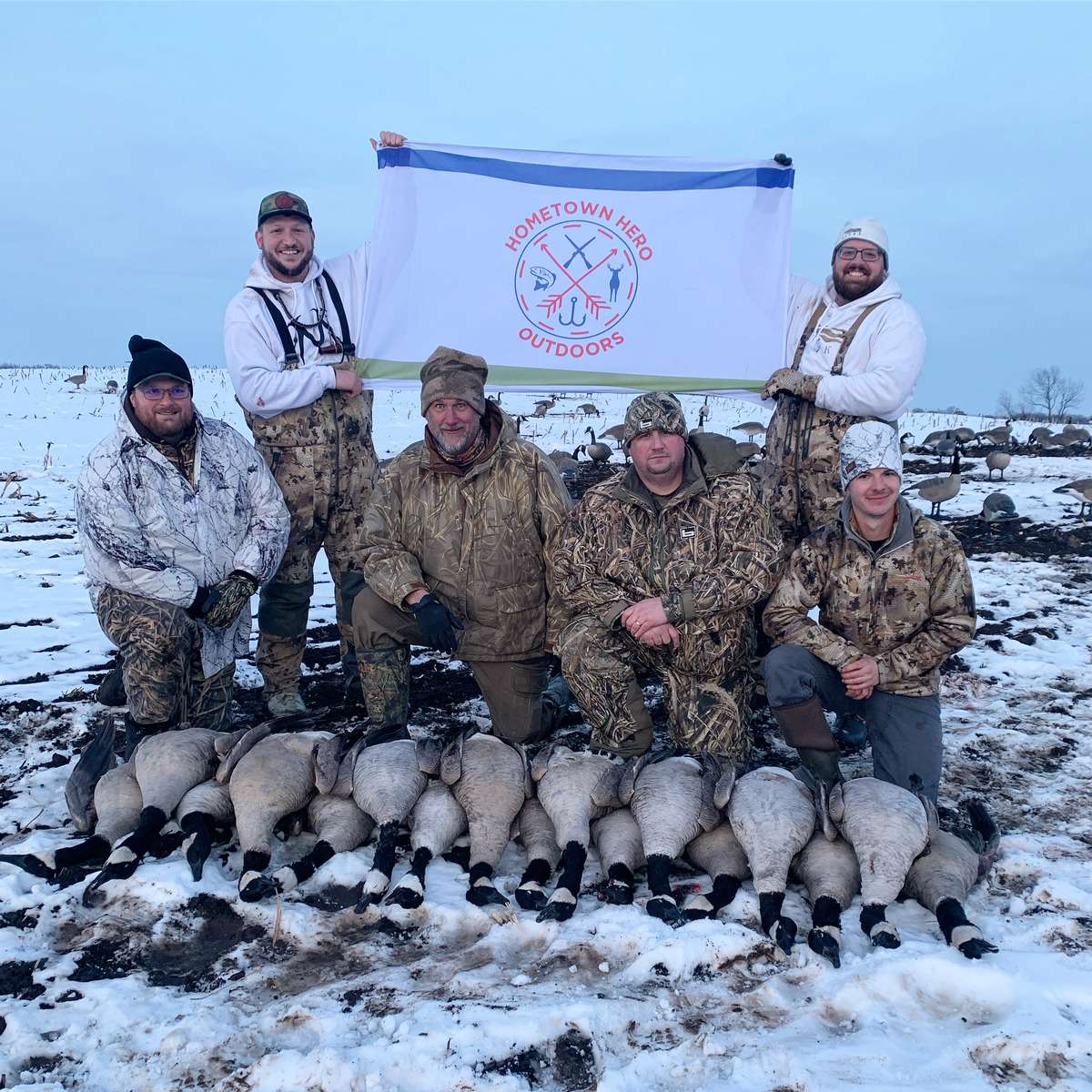 Typical Day in the Field
Weather plays a big role when it comes to hunting Canada Geese in Minnesota. Cloudy days are the ideal days to hunt Canada Geese, especially in the Rochester, MN area because these will be mostly traffic hunts and for this reason, we typically will hunt both mornings and afternoons.
You will be hunting under a good flight line of birds and will be set up to hunt out of an A-Frame Blind or a Pit Blind. When it comes to hunting traffic geese, we essentially will be trying to cut off the birds and convince them they want to feed in our field instead of the one they normally flock to. You can expect us to have multiple callers and you will see big spreads of decoys, as many as four hundred to one thousand set out.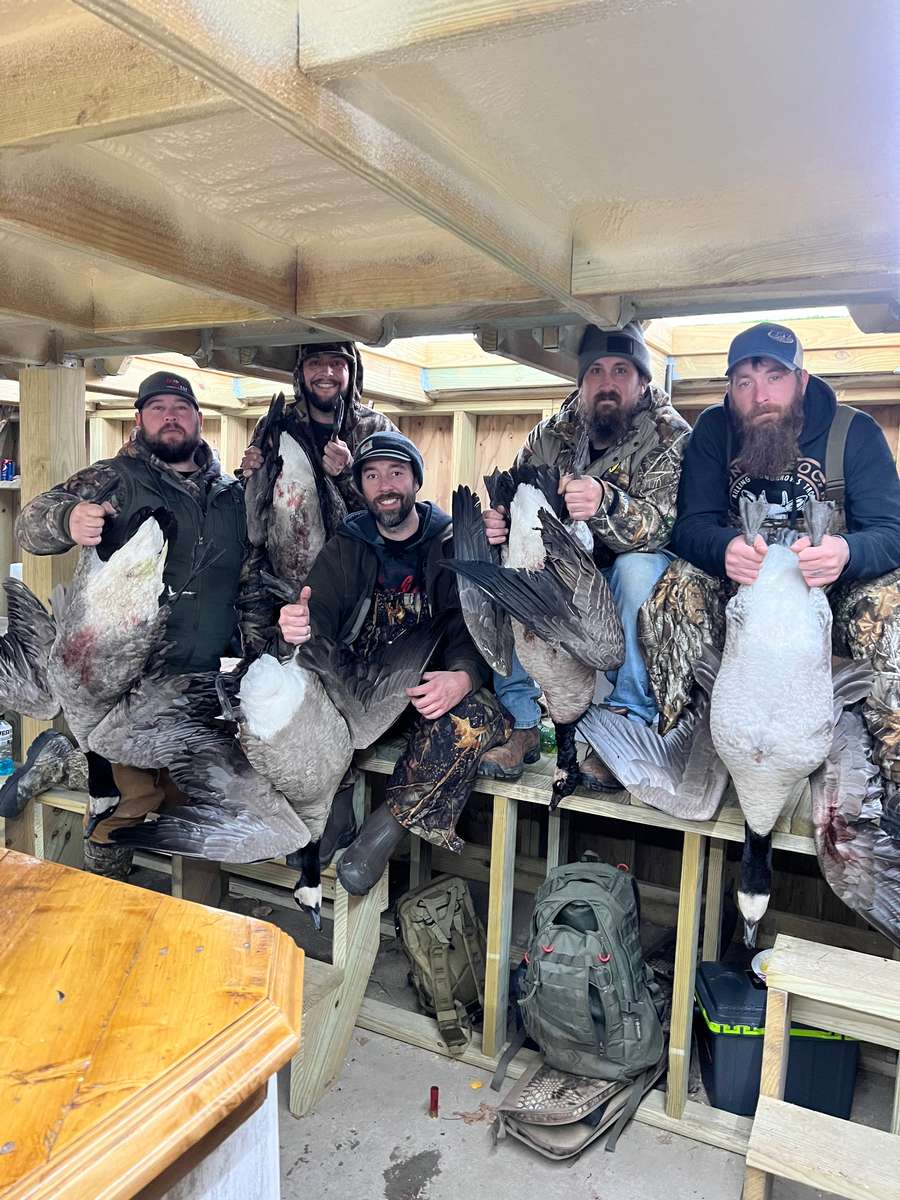 Pit Hunting in Rochester Minnesota
Rochester is a giant refuge. We hunt close to the refuge lines targeting geese flying out of the refuge. The main way we hunt these geese is out of underground pits. These pits vary in size and layout. Our biggest is a huge 40 foot long by 14 foot wide pit. This pit is in between a cornfield and 2 acre pond. We keep a big water hole open with ice eaters when the temperature drop. Amenities in the pit include TV, Wi-Fi, Pool table, couches/chairs, and flat top grill. Truly a one of a kind pit, on an amazing piece of property for goose hunting. Some of our other pits are 30-40 feet long by 5 feet wide. You sit on chairs with heaters nearby and when you stand up ground level is chest high. Pits are the best way to hide from the geese and are a great way to keep warm and eat and hang out with your hunting buddies.